Underwhelmed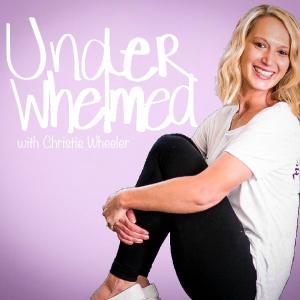 25: Spring Break 2K18
April 03, 2018
It's SPRING BREAK!!!!...season that is. Unfortunately, only Nicole has something that resembles a spring break this year. Luckily, over a decade ago the dynamic duo was able to experience a true Spring Break or two so they aren't bitter about being adults or anything.  To celebrate those lucky enough to have a real spring break, Christie and Nicole are reminiscing about their favorite Spring Break highlights together.  In doing so, they come to the realization that they may actually be more "spring vacationers" than "spring breakers."   Christie and Nicole probably wouldn't survive long on a revival of MTV's spring break as they've taken a vow against pull out sofas, cold showers, clubbing, and any form of ticketing system to obtain meals.  Instead the girls plan their ideal spring vacation, which would include massages and other spa services, fine(r) wine, and cold possibly resemble the 1995 film, Heavyweights.
Be sure to like us on Facebook so that you stay up to date with everything and anything Underwhelmed Podcast related- https://www.facebook.com/underwhelmedpodcast/.
Christie can be found on Instagram at https://www.instagram.com/realchristiewheeler and Nicole can be found at https://www.instagram.com/realnicolekokinos. The official Underwhelmed Podcast Instagram page is- https://www.instagram.com/underwhelmedpodcast.
Is Christopher Gunnels even Christie's friend anymore? He doesn't email us, but you should! Email us at info@underwhelmedpodcast.com with your questions and suggestions!
---
Download Episode