Two Truths and a Lie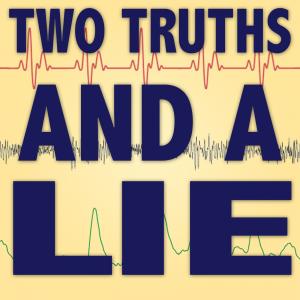 Embarrassing Writings
January 25, 2019
We've all penned something that maybe we're not proud of. Amy Silverberg helps edit some werewolf smut. Lucé Tomlin-Brenner has to read her diary out loud to the entire class. And Kevin McGeehan gets his journal snooped on - by a border agent.
Think you know who the liar is? Tell us on Facebook or Twitter.
Want to support Two Truths and a Lie and find out who the liar is sooner? Become a patron!