Trading Global Markets Decoded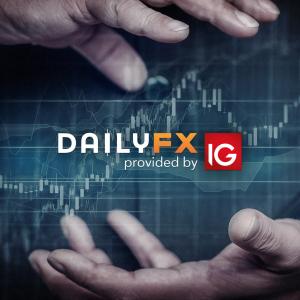 Tesla Bull and Wealth Manager Maverick, Ross Gerber on Building a Portfolio
June 03, 2019
Get ready; this episode is packed with wisdom. Currency Strategist of DailyFX, Tyler Yell talks with famed-Tesla Bull and prominent wealth manager and CEO/ Co-Founder of Gerber Kawasaki, Ross Gerber based out of Santa Monica, CA. In this wide-ranging conversation, Ross covers the value of a portfolio mindset, how he selects companies with unique upside, understanding the Trade War, and the exciting landscape for transformative technologies that can uniquely benefit equity holders.  Ross also does a wonderful job of explaining why static thinkers get crushed in the investing world, and how younger investors can take advantage of their unique opportunity in the investing world.
A bit more about Ross Gerber (@GerberKawasaki) :
Ross is quickly becoming a household name or at least that of wealthier households that seek wealth management services. Ross is the Co-Founder, President, and CEO of Gerber Kawasaki Wealth and Investment Management, a firm founded and grown in the aftermath of the Global Financial Crisis of 2008 where trust in traditional money managers plummeted alongside Danilo Kawasaki.
A unique aspect of Gerber Kawasaki is their split focus on Wealth Building, a financial planning program geared at younger individuals and their families, aged 25-45, who are seeking advice and investments which will grow their wealth and Wealth Management.
Ross is one of the more prominent investors around the globe followed by tens of thousands of investors on social media and a frequent guest on CNN, CNBC, Fox Business News, and Reuters, as well as a contributing writer for Forbes.com.
Ross and the Gerber Kawasaki team oversees ~$800 million of investments focused on technology, media, and entertainment companies for clients and the firm.
---
Download Episode