Torque Factor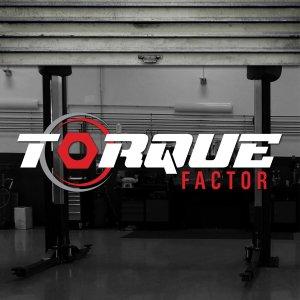 Episode 16: Ben Cruz, Director, Macomb Community College
August 09, 2021
This episode's featured guest is Ben Cruz who is the Director of the Center for Advanced Automotive Technology (CAAT) at Macomb Community College (MCC) in Warren Michigan. Ben discusses with Scott his lengthy career as an engineer with GM which started out through an internship at the Mesa Proving grounds in Arizona. The discussion is primarily focused on the new Vehicle Engineering Technician Degree program he designed and is now being offered at Macomb. This new program will provide the graduate with additional skills which includes coding, cyber-security, artificial intelligence, and more. The demands for skills like this are coming due to the influx of advanced technologies being deployed on vehicles.
Recall: 21V-215, https://static.nhtsa.gov/odi/rcl/2021/RCLRPT-21V215-7054.PDF - 
American Honda Motor Co. is recalling 628,124 vehicles ranging from Model year 2018 - 2020. Vehicles being recalled are equipped with fuel pump modules containing impellers produced during specific periods under specific circumstances (lower density impellers exposed to production solvent drying for longer periods of time) may swell and either break or cause the pump to lock up resulting in a no-run condition.
Case Study from Diagnostic Network: 2017 Ford F-150 Remote Start inoperative along with an excessive parasitic electrical load. https://diag.net/msg/m94qqw4p3of00gfkmp00d07i19
Tech Tip on QR Codes on GM Vehicles
https://diag.net/msg/m77gobjc6cu5pjv482o10ylyn6/
https://gm-techlink.com/?p=9801
Industry Events:
The IGO of North Carolina is hosting the Automotive Service Technology Expo in Cary NC, September 24-25, https://asteshow.com
MACS Training Event and Trade Show, MOBILE AIR CLIMATE SYSTEMS ASSOCIATION, September 30 - October 2, Orlando FL, https://macsmobileairclimate.org
Automotive Service Association - ASA, CARS Executive Outlook, November 1, Mandalay Bay, Las Vegas NV, https://asashop.org
AAPEX - SEMA, November 2-5, Las Vegas NV, https://www.aapexshow.com, https://www.semashow.com
Links:
Macomb Community College E – Catalog http://ecatalog.macomb.edu/index.php
Applied Technology Department http://ecatalog.macomb.edu/preview_program.php?catoid=62&poid=7384&returnto=7692
Automated Systems Technology http://ecatalog.macomb.edu/preview_program.php?catoid=62&poid=7388&returnto=7692
Center for Advanced Automotive Technology www.autocaat.org
Automotive Technology-Vehicle Engineering Technician, Associate of Applied Science, Automotive Technology - Vehicle Engineering Technician, AAS
Episode 12 - Denso Fuel Pumps https://www.vehicleservicepros.com/service-repair/video-network/torque-factor/video/21205052/torque-factor-episode-12-bob-pattengale-on-opus-ivs-adas-service
This episode is sponsored in part by Milwaukee Tool - https://www.milwaukeetool.com
Since the company began in 1924, Milwaukee Tool has led the industry in both durability and performance. With an unwavering commitment to the trades, Milwaukee continues to lead with a focus on providing innovative, trade-specific solutions.
VehicleServicePros.com is home to Torque Factor, Professional Tool and Equipment News, Professional Distributor, Fleet Maintenance, MotorAge and ABRN magazines. Have a topic or question you'd like discussed on a future episode? Email us at: podcast@vehicleservicepros.com.
---
Download Episode