Torque Factor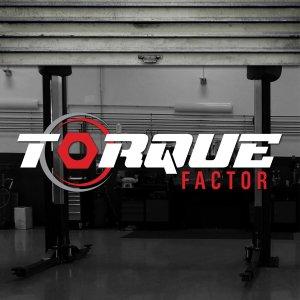 Episode 14: IIHS - David Aylor on Vehicle Safety Systems and ADAS Performance
February 11, 2021
Mr. David Aylor from the Insurance Institute for Highway Safety (IIHS) joins Scott Brown to discuss vehicle active safety systems and how they are assessed at IIHS. The two discuss current safety systems, their effectiveness, and expand on future technologies coming to the market. The two also discuss how these systems are affecting service, and when we will likely see Level 5 autonomous vehicles on the road.
Recalls: 20V-766 & 20V-768 - Subaru of America, Inc. (Subaru) is recalling certain 2020 Legacy and Outback vehicles equipped with "high" grade and "mid" grade multimedia navigation. The August 2020 over-the-air software update may have timed out without completing the installation, corrupting the data, and causing the rearview display to shutoff intermittently. As such, these vehicles fail to comply with the requirements of Federal Motor Vehicle Safety Standard number 111, "Rear Visibility." The intermittent loss of the rearview image reduces the driver's visibility and increases the risk of crash. Subaru will notify owners, and dealers will reprogram the software and, if necessary, replace the Cockpit Control Module, free of charge. The recall is expected to begin January 22, 2021. Owners may contact Subaru customer service at 1-844-373-6614. Subaru's number for this recall is WRH-20.
Honda (American Honda Motor Co.) is recalling certain 2002-2006 CR-V vehicles. Moisture may enter the driver side power window master switch, causing the switch to fail or melt. If the switch fails, it could overheat and smoke, increasing the risk of a fire. Honda will notify owners, and dealers will replace the power window master switch and inspect the wiring harness for damage, replacing it if necessary, free of charge. The recall is expected to begin January 18, 2021. Owners may contact Honda customer service at 1-888-234-2138. Honda's number for this recall is P9D.

Case Study: Bernie Thompson from Automotive Test Solutions posted to Diagnostic Network a case study video that covers the diagnostics he used to surface the cause of persistence DTC P0339 and an extended crank in a 2018 Chrysler 300 with the infamous 3.6L "ERB" engine.

Bernie does an excellent job of walking us through the diagnostic process and how he used the oscilloscope to identify a mechanical problem with the crankshaft reluctor. Case Study link.
Industry Update: The 2021 Virtually Vision Training & Expo is taking place March 2-4 and March 9-11. Visit https://VISIONKC.COM for more information.
PTEN, MotorAge, ABRN, and VehicleServicePros.com will be presenting the Vehicle Repair Virtual Training Summit starting Wednesday, January 20, offering on-demand access to 40+ training courses for 45-days at one low price. Visit https://vehicleservicepros.com/virtualtrainingsummit to register.
This episode is sponsored in part by Launch Tech USA.
Launch Tech USA is a leading diagnostic manufacturer, consistently releasing scan tools that keep pace with OEM diagnostic requirements. Focusing on accuracy, reliability and usability, Launch Tech diagnostic tools pinpoint vehicle issues and support definitive and accurate repair processes. From its FCA-approved X-431 Pro Line Scan Tool to DIY scan tools and high-level electrical diagnostic tools like the O2 Four Channel Oscilloscope and ADAS Intelligent Solutions, Launch Tech is committed to providing technicians with efficient and quality diagnostic tools.
---
Download Episode