Torque Factor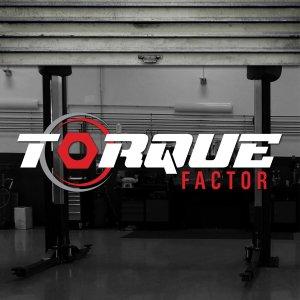 Episode 11: Joe Register on Auto Care Association and Right to Repair
December 18, 2020
This episode's featured guest is Joe Register who is the Vice President of Emerging Technologies at the Auto Care Association. Joe is here to shed some light on the recent ballot initiative in Massachusetts which passed with extreme margins in the November 3rd, general elections extending the Right to Repair framework to address new technologies around wireless communications and more.
Recalls: 20V-701 - 2017 - 2018 General Motors LLC (GM) is recalling all 2017-2018 and certain 2019 Chevrolet Bolt EV vehicles. The high voltage battery could catch fire when charged to full or nearly full capacity.
Case Study: Sam, a mobile technician in Flint, Michigan, lines out a runs through an issue with a 2011 Jeep Wrangler Rubicon that left its owner stranded thanks to a potentially faulty set of keys. Sam explains how a decoration could have been the culprit the entire time after running through a series of resolutions. Case Study link.
Industry Update: Leading automotive industry organizations from across the U.S. have joined together to create a new training event, Professional Automotive Virtual Education (PAVE), which promises to be the ultimate virtual training event for automotive professionals. The PAVE Training event is powered by CARQUEST Technical Institute (CTI), Worldpac, and Worldpac Training Institute (WTI). The virtual training will take place over three days beginning Friday, Jan. 8, and will run through Sunday, Jan. 10. Shops will enjoy the best and top trainers in the industry teaching more than 30 live training sessions.
Additionally, the VISION Hi-Tech Training & Expo has announced its 2021 event will transition from an in-person event to a virtual event. The six-day training event will span across two weeks, consuming three days each week. The event starts on Tuesday, March 2nd, and will conclude on Thursday, March 11th. Visit VISIONKC.COM for more information.
Kick off the new year with an exceptional training opportunity you won't want to miss. The Vehicle Repair Virtual Training Summit offers a broad library of 40+ training programs right at your fingertips, featuring technical and management-related content, industry roundtable discussions, and product information from leading vendors. Brought to you by the experts connected to our trusted brands – Motor Age, PTEN, ABRN, and Vehicle Service Pros – and our valuable industry partners, the Vehicle Repair Training Summit features a unique opportunity to learn about a variety of topics at your own pace.
Register today for one low rate and gain access to more than 40 classes available for 45 days. https://endeavor.swoogo.com/virtualtrainingsummit
VehicleServicePros.com is home to Torque Factor, and Professional Tool and Equipment News, Professional Distributor, and Fleet Maintenance magazines. Have a topic or question you'd like discussed on a future episode? Email us at: podcast@vehicleservicepros.com.
---
Download Episode