Torque Factor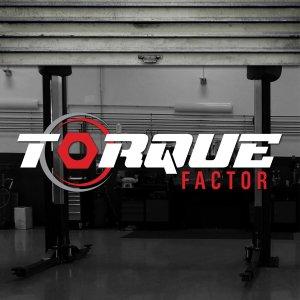 Episode 9: Technical training, history of networking, tribute to Mac VandenBrink
October 22, 2020
This episode's featured guest is a great friend and long-time colleague: Mark Warren. Mark is a training manager at the Worldpac Technical Institute. Scott Brown takes part in a wide-ranging discussion of topics with Mark spanning technology, education, training during COVID-19, and the power of networking. The pair also travel through the past and pay tribute to an incredible inventor, instructor, and an awesome human being: Mr. Mac VandenBrink. Mac recently passed away, but had a significant impact on the automotive trade. His accomplishments in the industry are discussed during the show.


Recalls: 20V-489 - 2020 Corvette Trunk Release and BCM Reprogram. 20V-475 FCA Vehicles - 3.0L Diesel Engine CKP signal lost - reprogram controller.

Case Study: Michael, an owner/technician in Clinton, Utah, shares a diagnostic quandary he experienced with a 2003 Chevrolet Tahoe. The vehicle was unable to be reprogrammed due to a server error. Michael recounted how he uses the vehicle's built-in network breakout access point to bypass misbehaving network devices to complete the necessary programming operations.

Industry Update: Another casualty of the COVID-19 pandemic: Industry Week in Las Vegas will not take place in person in 2020. AAPEX, along with SEMA, is going virtual during the 1st week of November. Visit AAPEXSHOW.COM and/or sema360.com for more information.

A word from this program's sponsor, Gray Manufacturing: Gray Manufacturing's position as a market leader of professional shop and lifting equipment comes from the innovation and quality we demand from our American-made products. We're still open, and our vertically-integrated manufacturing is here to support your team as you support the trucking industry during this critical time. Call us at 800-821-7320 or visit GrayUSA.com today.
VehicleServicePros.com is home to Torque Factor, and Professional Tool and Equipment News, Professional Distributor, and Fleet Maintenance magazines. Have a topic or question you'd like discussed on a future episode? Email us at: podcast@vehicleservicepros.com.
---
Download Episode