Torque Factor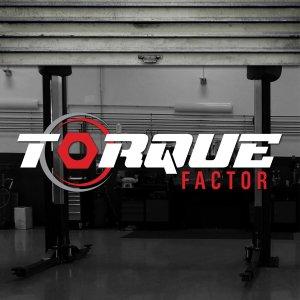 Episode 8: Education, new technology, certification and licensing
September 03, 2020
This episode's featured guest is Professor Ken Mays from Central Oregon Community College. He is one of the principals behind a nearly $900k grant that was awarded by the National Science Foundation in 2017. This grant is tasked with studying the needs for service standards around vehicle electrification and other advanced propulsion systems. Scott Brown engages in a conversation around what the future holds for vehicle technology and what impact it will have on service. He will also discuss future grants and how colleges and businesses can work together under these programs.


Recalls: 20V-332 – 2014-2017 Ford F-150s with leaking brake master cylinders. 20V-346 – 2020 Mazda Mazda3 and CX-30 improper brake calipers mounting, under torqued fasteners.

Case Study: Bill, an owner/technician in Jackson, Michigan, shares a recent diagnostic dilemma he had with a 2013 Chevrolet Cruze with the 1.4L RPO-LUV with DTC's P0325 & P0326 both related to Knock Sensors. The vehicle also had poor performance at times. with a check engine light and intermittent poor performance. He detailed how he was able to repair the engine's upper timing chain guide bolts, re-torque them, and help the customer silence frustrating engine noises and lights.

Industry Update: Another casualty of the COVID-19 pandemic: Industry Week in Las Vegas will not take place in person in 2020. AAPEX, along with SEMA, is going virtual during the 1st week of November. Visit AAPEXSHOW.COM and/or sema360.com for more information.

VehicleServicePros.com is home to Torque Factor, and Professional Tool and Equipment News, Professional Distributor, and Fleet Maintenance magazines. Have a topic or question you'd like discussed on a future episode? Email us at: podcast@vehicleservicepros.com.
---
Download Episode