This is Love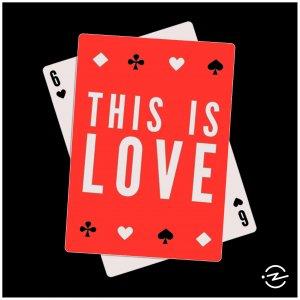 Latest Episodes

December 23, 2020
Our favorite story, for anyone who might be feeling a little lost.

December 09, 2020
In June of 2020, a 72-year-old man in the UK named Gerald Stratford posted a photograph of himself in his garden on Twitter. He wrote, "Just giving my onions their daily inspection, a crucial time now for veg." The tweet, like many of Gerald Stratford's t

November 25, 2020
When Carlos Acosta was a kid, he wanted to be the next Michael Jackson. He spent all his time break-dancing in the streets of Havana. Until one day, when his father decided to put Carlos in a ballet class.

November 11, 2020
Early one morning in 1948, a phone call woke up the police chief in the small town of Clearwater, Florida. The caller said he'd seen something strange at the beach. Residents woke up that morning to find an odd set of footprints in the sand, and a rumor b

October 28, 2020
There's an old story on Cape Cod about a woman named Maria Hallett who fell in love with a pirate. According to legend, when he died at sea, she became so heartbroken that she started walking along the cliffs in storms and cursing other ships. The story g

October 14, 2020
Bernard Kinsey met Shirley Pooler in 1963, when they were both students at Florida A&M University, after a protest to integrate the movie theaters in Tallahassee. Years later, when their son Khalil was born, Bernard and Shirley made a plan — they wanted h

October 07, 2020
We're thrilled to announce that This is Love is coming back with our 5th season on October 14th! Tell a friend to subscribe today! Thank you for listening to our first four seasons, and we truly can't wait for you to hear what's ahead. 

June 24, 2020
Meet a woman who decided to devote her life to the wild birds of New York City, and a Los Angeles man who formed a once-in-a-lifetime friendship.

June 10, 2020
In June of 2016, Dion Leonard attempted one of the toughest races in the world—155 miles through the Gobi Desert. At the start of day two, he looked down and saw a little brown dog chewing on his shoes. Dion and the little dog were about to embark on an a

May 27, 2020
The B-15 iceberg in Antarctica was the largest iceberg in recorded history. Explorer Jill Heinerth wanted to see what it looked like from the inside. She assembled a team of the most accomplished divers in the world, and they traveled for 12 days through