Third Pod from the Sun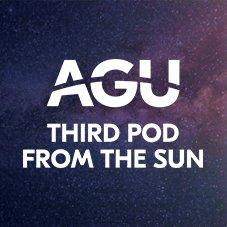 Special podcast episodes explore allyship and DEI at AGU - Part 1 of 2
June 24, 2021
Today, we are releasing two more special Third Pod from the Sun podcast episodes exploring allyship and diversity, equity and inclusion featuring conversations with Billy Williams, AGU executive vice president of Diversity, Equity and Inclusion and Lisa White, director of education and outreach at the Museum of Paleontology at the University of California, Berkeley, chair of AGU's diversity and inclusion advisory committee and an Eos science advisor.
The first episode examines the history of AGU's work in diversity, equity and inclusion, from its beginnings in 2000 up through our work today. We also discuss the challenges of the last year and what is happening within the larger Earth and space sciences community to improve diversity, equity and inclusion.
The second episode goes deeper into some of the new programs at AGU related to DEI, and our guests share some personal perspectives on the changes that have happened in Earth and space sciences over the past few decades.
This is part one.
---
Download Episode