Third Pod from the Sun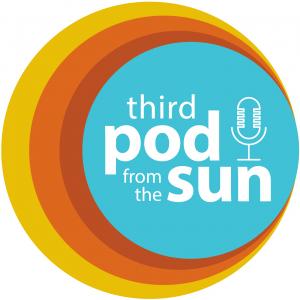 Riders on the Storm
May 31, 2019
Few natural phenomena are more difficult to study than tornadoes. They're short-lived, their locations are notoriously hard to predict, and getting close enough to observe them is both challenging and extremely dangerous.
In this episode, Ohio University meteorologist Jana Houser describes what it's like to chase these monster storms. Listen to Jana describe the terror and excitement of her first chase and hear her first-hand account of the 2013 El Reno, Oklahoma tornado, the widest tornado ever recorded. Learn how chasing this behemoth storm taught meteorologists that tornadoes form from the ground up – not the other way around – and hear just how much of the 1996 action movie Twister was based on real life.
A special thanks to storm chasers Jeff Snyder and Skip Talbot for providing footage of their chases to Third Pod for this episode. Watch Skip's original footage here and see Jeff's videos on his YouTube channel.
This episode is dedicated to the memory of Tim Samaras, Paul Samaras, and Carl Young, the three storm chasers killed by the El Reno tornado, and the first chasers to die while actively chasing a storm in the 50-year history of storm chasing.
This episode was produced by Lauren Lipuma and mixed by Adell Coleman.