The Property Renovation Podcast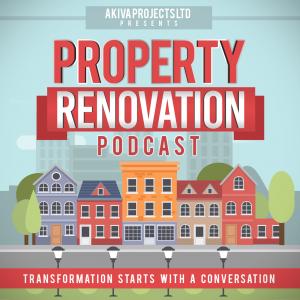 103 - Picking The Perfect Window
June 24, 2019
On this week's podcast Juliette talks us through what she believes is one of the most important parts of every home renovation, windows.
Windows are often costlier than people realise and so it's important that you go shopping knowing exactly what you are looking for. Juliette talks us through the different types of window and the advantages and disadvantages involved with each. Juliette also explains the price tag attached to each type of window and gives her professional (and personal) opinion on her favourite windows.
No idea whether vinyl, fiberglass, wood windows clad with fibreglass, aluminium windows clad with wood or steel and bronze windows are for you?
Curious as to what U Factor, Low E Glass and SHGC is referring to?
Undecided on casement window, double hung, single hung, awning windows, hopper windows or a sliding window?
Clueless when it comes to true divided light, full divided light, simulated divided light or interior grill?
If you want to make sure you understand the window related lingo before you head out window shopping, this week's podcast is definitely one for you!