National Day Calendar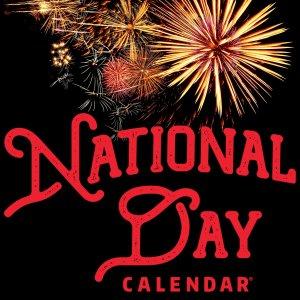 Latest Episodes

November 28, 2021
This Holiday Greeting Kicked Off The Era Of Texting.

November 27, 2021
Lost Bread By Any Other Name Would Taste As Sweet.

November 26, 2021
Looking For Cool Gift Ideas? Browse Your Local Mom And Pop Stores!

November 25, 2021
Today Bargain Hunters Can Have Their Cake And Eat It Too!

November 24, 2021
It's A Good Day To Be Thankful.

November 23, 2021
There's Still Time To Rock Around The Clock Before Turkey Day!

November 22, 2021
You'll Never Find This Nut Served In Its Shell.

November 21, 2021
What's Your Favorite Kind Of Cranberry Relish?

November 20, 2021
This Queen Ordered Up The Very First Gingerbread Men.

November 19, 2021
Board Games Are Fun For The Whole Family. They Also Help You Figure Out Who Hasn't Grown Up Yet.