National Day Calendar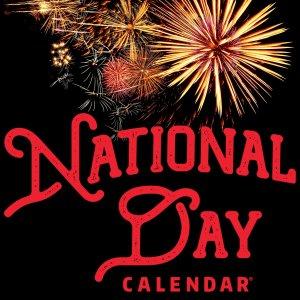 Latest Episodes

November 17, 2021
It's About Time We Come Together For This Cause!

November 16, 2021
No Matter How You Celebrate Today, Butter Goes Good With Everything!

November 15, 2021
This State Has Made A Mighty Contribution To Our Nation's Foundations.

November 14, 2021
This Cake Pan Was Almost A Bust, Until Someone Came Up With The "Tunnel Of Fudge."

November 13, 2021
What's Your Favorite Kind Of Pickle?

November 12, 2021
Sometimes Santa Could Use A Helping Hand.

November 11, 2021
Anchovies Or No Anchovies?

November 10, 2021
This Rebel Treat Was Invented To Get Around A Certain Blue Law.

November 09, 2021
This Fruit Has Been A Royal Favorite For Thousands Of Years!

November 08, 2021
Today Was Made For Exploring The Road Less Traveled.