National Day Calendar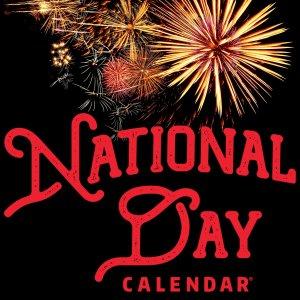 Latest Episodes

January 03, 2022
It Could Be Time To Cash In On Being A 'Know It All!'

January 02, 2022
Some People Know How To Toss A Fruitcake To The Curb In Style,

January 01, 2022
In The Case Of This Sci Fi Author Life Really Does Imitate Art.

December 31, 2021
Do You Know How This Brunch Staple Got Its Gruesome Name?

December 30, 2021
Do You Know The Words To "The Most Famous Song That Nobody Knows?"

December 29, 2021
Do You Know Where The Phrase "Bringing Home The Bacon" Comes From?

December 28, 2021
Have You Tried The Soup That Won The War?

December 27, 2021
This Record Breaking Poker Prize Will Make You Want To Bone Up On Bluffing!

December 26, 2021
It's Never Too Late To Learn Something New.

December 25, 2021
Even An Outlaw Knows The Power Of Gratitude!