National Day Calendar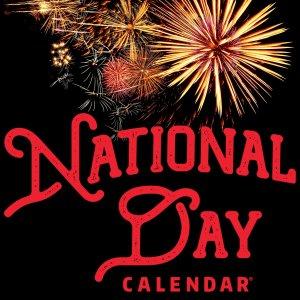 Latest Episodes

December 28, 2021
Have You Tried The Soup That Won The War?

December 27, 2021
This Record Breaking Poker Prize Will Make You Want To Bone Up On Bluffing!

December 26, 2021
It's Never Too Late To Learn Something New.

December 25, 2021
Even An Outlaw Knows The Power Of Gratitude!

December 24, 2021
Watch Out For The Avalanche Of Bad Puns Today!

December 23, 2021
Happy Christmas To All And To All A Good Night!

December 22, 2021
This Festivus For The Rest Of Us Was Created in 1966.

December 21, 2021
Hey You With The Rusty Car! Maybe It's Time To Donate?

December 20, 2021
This Lighthouse Looks Like A Giant Candy Cane, Which Makes It A Must See In Vacationland, USA.

December 19, 2021
This Classic Carol Came From An Adman Who Was Staring At The Fog From His Window.