National Day Calendar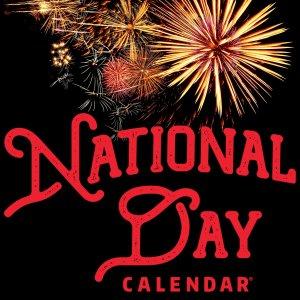 July 29, 2022 - National Lipstick Day | National Chicken Wing Day
July 28, 2022
Welcome to July 29th, 2022 on the National Day Calendar. Today we celebrate a perfect pucker and a bar food favorite. 
Lipstick has sparked some controversy throughout the ages, and it may surprise you to learn who was on each side of the argument. George Washington himself wore lip rouge. Winston Churchill believed that lip color boosted morale in an excellent way. On the other hand Queen Victoria thought it was impolite to color your lips and in the 1770s, British Parliament banned lipstick, calling it a devilish attempt to trick men into marriage. Some people associated lipstick with witchcraft and it could be because it contained poisonous additives. Today our lips are liberated with multiple shades from shocking red to barely pink. On National Lipstick Day, celebrate with your signature shade. 
Sometime in 1964, the Anchor Bar in Buffalo, NY received too many chicken wings from their supplier. Pub owner Teressa Bellissimo wasn't sure what to do with them, until her son and his friends showed up hungry. Teressa deep fried the wings and served them with a spicy sauce, in the hopes of using up the surplus wings. The guys loved them so much that chicken wings became a staple on the Anchor Bar menu ever since. Oh…and the bleu cheese dressing and celery? Teressa claimed she didn't have anything else to serve and added them to the plate. I don't know about you but I'm excited that it's National Chicken Wing Day.
I'm Anna Devere and John McClain filling in for Marlo Anderson. Thanks for joining us as we Celebrate Every Day.
Learn more about your ad choices. Visit megaphone.fm/adchoices
---
Download Episode