National Day Calendar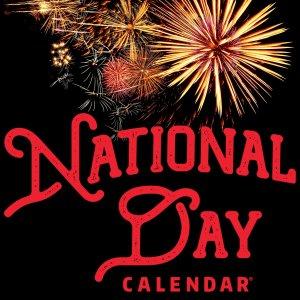 July 28, 2022 - National Milk Chocolate Day | National Waterpark Day
July 27, 2022
Welcome to July 28th, 2022 on the National Day Calendar. Today we celebrate savoring the sweet life and a Summer oasis.
We can all thank the Mayans and Aztecs for bringing us drinking chocolate, but today we celebrate the sweet candy bars that most of us crave. It was a Dutch chemist who invented the process of separating cocoa butter from cacao in the early 1800s. But in 1875 when Daniel Peter added powdered milk to chocolate liquor, the milk chocolate lovers rejoiced. Here in North America a whopping 71 percent of us prefer milk chocolate over dark. Sure we know that dark chocolate counts as a health-food, but the sweeter milk chocolate has a smooth way of winning us over. Companies such as Hershey's make out either way, but on National Milk Chocolate Day we can all celebrate the sweet side of this debate. 
About midway between Los Angeles and Las Vegas, in the middle of the Mojave Desert, sits a small abandoned body of water called Lake Dolores. It doesn't look like much now, but it was once home to one of America's first water parks. Bob Byers built the area around the lake as a place for camping, then over the years added waterslides. Throughout the early '70s and '80s, Lake Dolores was one of the most popular tourist attractions in Southern California. Although many of the rides—including a stand-up waterslide—seem dangerous by today's standards, Byer's creation helped pave the way for more elaborate parks. On National Waterpark Day, celebrate by taking the plunge on a thrill seeker's ride or cooling off in the lazy river.
I'm Anna Devere and I'm John McClain filling in for Marlo Anderson. Thanks for joining us as we Celebrate Every Day.
Learn more about your ad choices. Visit megaphone.fm/adchoices
---
Download Episode