National Day Calendar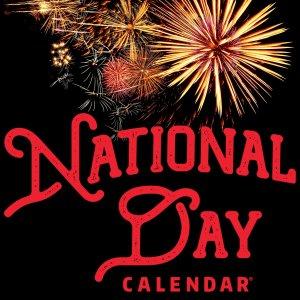 July 22, 2022 - National Rat Catcher's Day | National Hammock Day
July 21, 2022
Welcome to July 22nd, 2022 on the National Day Calendar. Today we celebrate paying your dues and taking it easy. 
The small town of Hamelin, Germany found itself overrun by rats. One day a man arrived in Hamelin wearing brightly colored clothes and playing a flute. He told the townspeople that he could get rid of the vermin that plagued their homes. His flute music not only hypnotized the rats, they followed him out of town. But when the man returned to collect his payment, the people refused to give him any money. So he played his flute once more, and all the town's children followed him away. And for some strange reason the people of Hamelin celebrate this story every year with festivals and reenactments. On National Rat Catcher's Day you can celebrate by settling any unpaid debts or maybe just try tipping the exterminator.
Summertime is all about the simple life. And there's no better way to catch some z's than by swinging from trees in a hammock. Dating back thousands of years, the sling bed was used in Central America to protect people from dirt and bugs. European explorers of the 17th Century discovered its comfortable convenience. And naval ships used them to save space in close quarters. Today, backpackers still enjoy a good night's sleep in this portable bed that doesn't weigh them down. No matter where you're headed this Summer, from the adventurous trek to a staycation in the yard, your siesta is better when you're swinging in the breeze. On National Hammock Day, celebrate the easiest way to rock yourself to sleep. 
Learn more about your ad choices. Visit megaphone.fm/adchoices
---
Download Episode