National Day Calendar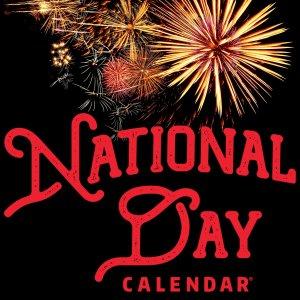 July 21, 2022 - National Be Someone Day | National Junk Food Day
July 20, 2022
Welcome to July 21st, 2022 on the National Day Calendar. Today we celebrate making a difference and the good things that come in small packages. 
Project Harmony founded National Be Someone Day to help end child abuse and bring communities together through education and awareness. They remind us that it only takes a few seconds to make a difference in a child's life and by taking the pledge to report what we see, the results can last a lifetime. Today there are so many worthwhile organizations that help children, and if you feel compelled to "be someone" for a child in need, check out all the great things happening in your own community.
If your taste for junk food needs some inspiration it might be time for a taste bud vacation. Packaged foods in one form or another took off in the 1800s when the process became commercial. While snacks that come in cans, bottles and cellophane are not necessarily more appealing, the added sugar, salt and fat are downright addicting. Enjoy a guilt free excursion today with a virtual tour of snacks from around the globe. Our Aussie friends are celebrating National Lamington Day with sponge cake squares covered in chocolate and coconut. In Canada the favorite messy snack is poutine or French fries covered in cheese and gravy. And across the pond there are Jaffa Cakes and crepes. You may not be able to hop a plane for all your cravings, but on National Junk Food Day, you can certainly appreciate the convenience of your hometown favorites. 
I'm Anna Devere and I'm Marlo Anderson. Thanks for joining us as we Celebrate Every Day.
Learn more about your ad choices. Visit megaphone.fm/adchoices
---
Download Episode