National Day Calendar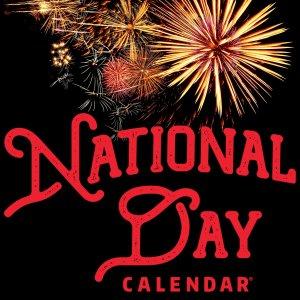 May 21, 2022 - National Armed Forces Day | National Learn To Swim Day
May 20, 2022
Welcome to May 21, 2022 on the National Day Calendar. Today we celebrate those who inspire us on land, sea, air and space and also in the pool.
After a few defeats at the hands of British forces, George Washington requested troops that could fight on both land and sea. On November 10, 1775, the Second Continental Congress passed a resolution to create two Battalions of Marines to serve with the Continental Army and these men changed the course of the Revolutionary War. Since then, the United States military has expanded to include not just the Army, Navy, and Marines, but also the Air Force, Coast Guard, and Space Force. On National Armed Forces Day, we celebrate all the men and women who serve our country both past and present.
At the age of 10, most kids are thinking about video games and homework. But not Carson Foster. At 10 years old, he was an avid swimmer and had been competing for a few years, aspiring to be like his idol—Michael Phelps. In 2012, he beat Phelp's record for the 50 meter butterfly by a full second. Phelps was so impressed that he sent Carson a selfie holding a sign that said "Congratulations Carson!" A few years later, at age 16, Carson broke another of Phelps' records. Watch out for Carson Foster, who may just break a few more records on the world stage. Celebrate National Learn to Swim Day by dipping your toes in the water. Who knows where this fun pastime might lead.
I'm Anna Devere and I'm Marlo Anderson. Thanks for joining us as we Celebrate Every Day.
Learn more about your ad choices. Visit megaphone.fm/adchoices
---
Download Episode