National Day Calendar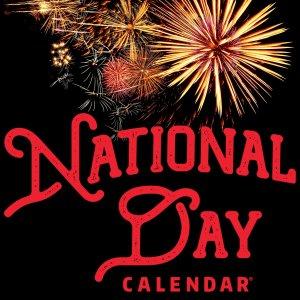 January 3, 2022 - National Chocolate Covered Cherry Day | National Fruitcake Toss Day
January 02, 2022
Welcome to January 3rd, 2022 on the National Day Calendar. Today we celebrate the sweet life and blowing off holiday steam. 
If life is a bowl full of cherries, why not have yours dipped in chocolate? Folks in the 1700s knew what a perfect mid-winter pick me up this candy could be. In England they included kirsch or cherry liqueur. Here in the United States the treat evolved into a sweet liquid center surrounded by milk or dark chocolate. Even the National Confectioners Association has been known to recognize National Chocolate Covered Cherry Day as an annual event. But if this candy is a bit too much for your sweet tooth try any combination of cherries and chocolate in cookies, bars or cake.  
One of the best-selling foods during the holiday season is fruitcake. It's also one of the most disliked and chances are good, this eyesore is still staring you in the face. The people of Manitou Springs, Colorado have a solution. For the last 20 years they've hosted an event that gives folks a chance to work out their seasonal frustrations by hurling this leftover into the sky. That's right, people come from near and far to beat up on fruitcakes by flinging them either by hand, cannon, or giant slingshot. There are even competitions to see who can propel them the farthest. The price of admission to this event is a non-perishable food item which is donated to charity. On National Fruitcake Toss Day, celebrate your own way of disposing with this leftover, but please launch responsibly.
I'm Anna Devere and I'm Marlo Anderson. Thanks for joining us as we Celebrate Every Day! 
Learn more about your ad choices. Visit megaphone.fm/adchoices
---
Download Episode