National Day Calendar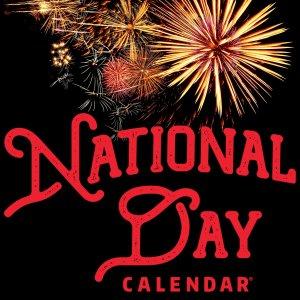 December 31, 2021 - National Champagne Day | New Year's Eve
December 30, 2021
Welcome to December 31, 2021 on the National Day Calendar. Today we celebrate memorable wines and forgettable songs. 
Nothing says celebration like a good champagne, and while the genuine article comes only from the Champagne region of France, there are plenty of good bubbly wines from California and Italy. Prices vary widely, and if you've ever wondered why bottles of Dom Peringnon fetch up to $50,000 a bottle, it's because Dom only produces wine during years when the grapes have reached top quality. That means that since they opened in 1921 they have only produced 36 vintages. If splurging at that price point is not your thing, just pop open a bottle of your favorite sparkling beverage. On National Champagne Day we toast to your health and good fortune and hope you'll remember to always drink responsibly. 
Tonight, we bid farewell to 2021 and at the stroke of midnight, we'll all attempt to sing a song that few of us understand. Auld Lang Syne is sometimes referred to as "the most famous song that nobody knows," and that's not only because people have been drinking before they sing it. Written by Robert Burns, the phrase is Scottish and roughly translates to "days gone by." Somewhere along the way, it was set to music and became a traditional Scottish song. So how did it come to be associated with New Year's Eve? For that we can thank the famous bandleader Guy Lombardo. Beginning in the 1920s, he played the song on his New Years Eve radio show, and for the next 30 New Years after that. We thank you for joining us during 2021 and on New Year's Eve we welcome all the new opportunities to Celebrate Every Day!
I'm Anna Devere and I'm Marlo Anderson. Thanks for joining us as we Celebrate Every Day.
Learn more about your ad choices. Visit megaphone.fm/adchoices
---
Download Episode