National Day Calendar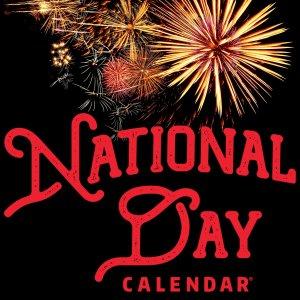 December 3, 2021 - National Tie Month | National Cookie Cutter Week
December 02, 2021
Welcome to December 3, 2021 on the National Day Calendar. Today we celebrate tie trivia and rolling out the holiday spirit. 
Croatian soldiers who served in the French army during the reign of Louis XIV wore scarves called Cravats. The name is derived from the French word for "Croatian" and soon came to refer to any kind of a neckerchief worn by a man. After the Battle of Steenkerque in 1692, this sort of neckwear was called a steinkirk. As men's clothing evolved in the 19th and 20th centuries, this fashion accessory became known as the necktie. The term cravat is still used. It refers to a scarf worn with a dress suit, which is folded in front with the ends tucked inside the coat. And if that snazzy tie you bought for Dad's gift doesn't wow him, you can always dazzle him with your tie trivia during National Tie Month.
Nothing puts the joy in your holiday season like baking homemade cookies. This is the week to roll out some dough and press it with your favorite cookie cutters. Even the ancient Egyptians liked forming sweet cakes in various shapes and folks in Greece, Rome and Western Europe followed suit. By the 1500s Germans made carved wooden cookie molds and gingerbread men, women and houses popped out by the dozens. American tinsmiths of the 1700s made the cookie cutters we still love today. People trimmed their trees with the elaborate creations but when we started adding vanilla and baking soda in the 1930s, cookies became irresistible. During National Cookie Cutter Week, roll out your own favorite tradition and watch the holiday cheer appear!
I'm Anna Devere and I'm Marlo Anderson. Thanks for joining us as we Celebrate Every Day.
Learn more about your ad choices. Visit megaphone.fm/adchoices
---
Download Episode