National Day Calendar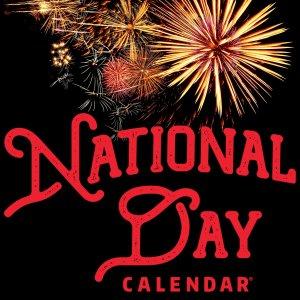 December 2, 2021 - National Mutt Day | National Fritters Day
December 01, 2021
Welcome to December 2, 2021 on the National Day Calendar. Today we celebrate loveable mixes and deep fried comfort. 
In the world of dogs, some come with pedigrees and champion bloodlines that win dog shows time and again, and others are...well, mutts. Unlike their purebred cousins, mutts are what Bob Ross would call "happy little accidents." I have to give a shout out today to my adorable Cheezer. She was a mix of Chihuahua and miniature Schnauzer and if you've ever met a pure bred of either of those breeds you might be tempted to give them a wide berth on the dog path. But Blanca was the best of all worlds with her crazy dreadlock hair and a sweet personality. And that's the very best thing about mutts; their personalities. On National Mutt Day, celebrate the uniquely weird dogs that make the most loveable pets.
Today we celebrate all things fried with National Fritters Day. Fritters are synonymous with comfort and come in three types: the basic dough kind, the battered meats and vegetables and the small cakes made from chopped food such as corn. Frying food in oil has been around for thousands of years and almost every culture has a tasty version.. The technique of batter frying, however, was introduced by the Spanish and Portuguese in the late 16th century. This culinary inspiration spread to Japan, where it became known as tempura. Today just about anything can be frittered from beignets to squash blossoms. And of course there's always good ole' apple. On National Fritters Day, celebrate your favorite comfort food, no matter what language you speak.
I'm Anna Devere and I'm Marlo Anderson. Thanks for joining us as we Celebrate Every Day.
Learn more about your ad choices. Visit megaphone.fm/adchoices
---
Download Episode