National Day Calendar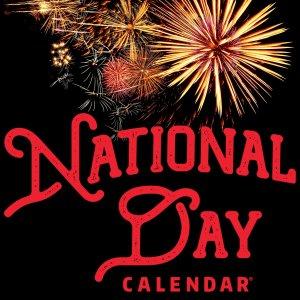 December 1, 2021 - Rosa Parks Day | Operation Santa Paws
November 30, 2021
Welcome to December 1, 2021 on the National Day Calendar. Today we celebrate a civil rights gamechanger and giving to our furry friends. 
While some states honor the birthday of this civil right hero, others celebrate the day of her arrest. On December 1, 1955, after a long day of work, Rosa Parks boarded a bus in Montgomery, Alabama. She sat in the "colored section" but as the bus began to fill, the driver demanded that she give up her seat for other passengers. Rosa refused. She was arrested and was later found guilty of violating a city ordinance. What followed made civil rights history. Martin Luther King, Jr. and others had organized the Montgomery Bus Boycott for the day of Rosa's trial. The boycott succeeded and lasted several months, devastating the transportation system in Montgomery. On Rosa Parks Day we honor the courage and heart of a woman that dared to change a nation.
While you may not have room to adopt a pet this season, you can still be a part of a holiday tradition that brings comfort and joy to millions of shelter animals through Operation Santa Paws. This month we celebrate the spirit of giving to our four legged friends to make their stay a little bit brighter until they find their forever home. The cause encourages you to donate blankets, food, toys and money that will make animals feel secure and cared for, which is an important part of keeping them adoptable. And if you're ready for a new family member, they can help you find that perfect pet. Look for Operation Santa Paws at your local shelters between now and December 24th to bring the holiday spirit to our furry friends.
I'm Anna Devere and I'm Marlo Anderson. Thanks for joining us as we Celebrate Every Day.
Learn more about your ad choices. Visit megaphone.fm/adchoices
---
Download Episode