National Day Calendar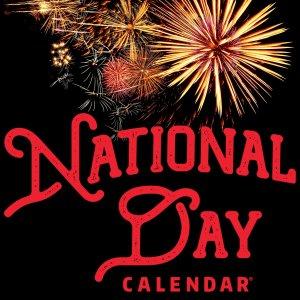 November 30, 2021 - National Mississippi Day | Giving Tuesday
November 29, 2021
Welcome to November 30, 2021 on the National Day Calendar. Today we celebrate amazing flights and the spirit of giving.
Mississippi is best known as the birthplace of Elvis Presley and The Blues. But it's also known as the setting for one of the world's greatest feats of aviation. In 1935, two brothers from Meridian, Mississippi—Al and Fred Key—took off in a single-engine plane from the local airport. They wanted to see how long they could stay in the air before having to land. Their aircraft, called the Ole Miss, circled the area and refueled from another plane via a special nozzle they had invented. When it was all said and done, the brothers had been flying for just over 27 days and had traveled 52,320 miles--which at the time was a world record. It's National Mississippi Day, and we celebrate The Flying Keys and all of the fine folks in the Magnolia State.
If you're already stressed out from a weekend of holiday shopping, today is the perfect time to hit pause. On the first Tuesday after Thanksgiving, folks celebrate Giving Tuesday also known as the National Day of Giving. It doesn't take a lot to lift someone's spirits. Take the story of Matthew Flores. Matthew was a 12 year old boy who just wanted something to read. He could not even afford a bus pass to the library, let alone books of his own. Matthew asked his mail carrier, Ron Lynch, for any extra junk mail he could read and the postal worker put the story on FaceBook. 3,500 books later Matthew has his own personal library, which he now shares with those in need. On Giving Tuesday, celebrate your own good fortune by sharing it with those around you. 
I'm Anna Devere and I'm Marlo Anderson. Thanks for joining us as we Celebrate Every Day.
Learn more about your ad choices. Visit megaphone.fm/adchoices
---
Download Episode