National Day Calendar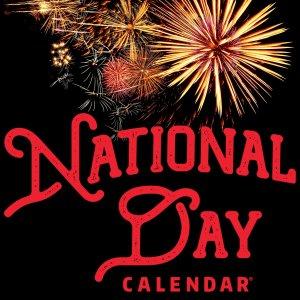 November 29, 2021 - Electronic Greetings Day | Cyber Monday
November 28, 2021
Welcome to November 29, 2021 on the National Day Calendar. Today we celebrate convenient ways to stay connected and shopping with ease.
When Neil Papworth sent the first ever text to his boss in 1992, he had no idea the impact it would have. The text was pretty simple—it said Merry Christmas—but this message changed the world. Texting has become a part of everyday life. In fact, it's the most popular form of electronic communication in the world. Last year, 2 trillion texts were sent—and that's only counting the United States. This form of communication makes it easy to keep in touch with friends and family, no matter where they live. And as we enter the holiday season, thank goodness for that. On Electronic Greetings Day, celebrate by reaching out to those you love.
Shopping from the convenience of your living room has never been easier as we celebrate the phenomenon known as Cyber Monday. What began as a marketing gimmick in 2005 was actually a clever trend prediction by Ellen Davis and Scott Silverman of The National Retail Federation. They noticed the spike in online sales after Black Friday and figured that folks were using the faster internet at work to round out their holiday shopping. A simple press release launched the phrase and the Monday after Thanksgiving became the biggest online shopping day of the year. In 2019 that translated into more than 9 billion dollars in sales. It's also a win-win for shoppers who enjoy the ease of purchasing from their mobile devices. On Cyber Monday keep calm and shop on.
I'm Anna Devere and I'm Marlo Anderson. Thanks for joining us as we Celebrate Every Day.
Learn more about your ad choices. Visit megaphone.fm/adchoices
---
Download Episode