National Day Calendar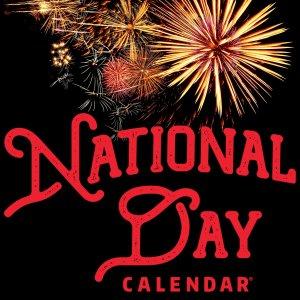 November 24, 2021 - National Novel Writing Month | National Jukebox Day
November 23, 2021
Welcome to November 24, 2021 on the National Day Calendar. Today we celebrate new found hobbies and rocking around the clock.
As a teen, Samuel Langhorne Clemens worked as a river pilot on the Mississippi River. All the while, he was writing. When the American Civil War brought trade to a halt, he went after his passion. You probably know Mr. Clemens better as Mark Twain, which is actually a nautical term that means the water is deep enough to navigate safely. Sounds like an odd pen name, but that sums up his writing style—smart, quirky, and utterly unexpected. With novels like Tom Sawyer and The Adventures of Huckleberry Finn, Twain established his place as one of the greatest American authors of all time. November is National Novel Writing Month, a great time to put pen to paper and start writing that book you may already have in your head.
When Thomas Edison invented the phonograph in the late 1800s, the machines were far too expensive for most people to own. So businesses opened listening parlors, where people could pay a nickel to listen to a song. These machines came to be known as nickelodeons. The cool thing about them was that you could listen with friends as each nickelodeon was equipped with 4 listening horns. Eventually, these machines were able to play multiple records and were designed with amplifiers. The enduring appeal of the jukebox is that music is fun, but when you share it with friends who are home for the holidays it could become your new favorite tradition. On National Jukebox Day, drop a few coins in the machine and dance the night away. There's always tomorrow for cooking the turkey. 
I'm Anna Devere and I'm Marlo Anderson. Thanks for joining us as we Celebrate Every Day.
Learn more about your ad choices. Visit megaphone.fm/adchoices
---
Download Episode