National Day Calendar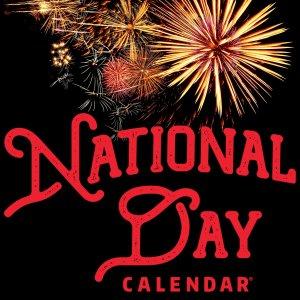 November 18, 2021 - World Pancreatic Cancer Day | Mickey Mouse Birthday
November 17, 2021
Welcome to November 18, 2021 on the National Day Calendar. Today we remember a celebrity host and a mighty mouse. 
Just over a year ago we lost one of our most beloved game show hosts: Alex Trebek. While he is best known for his 30 plus years hosting Jeopardy, this was not his first show. Canadian born Trebek began his American career with a show called the Wizard of Odds. Sadly, the odds were not in his favor when he began his battle with stage 4 pancreatic cancer. Anyone facing the 8 percent survival rate knows, this disease is about time. That time is often measured in months and while the odds haven't changed in more than 40 years, today there is a reason to celebrate. The folks at PancOne are dedicated to research that gives patients more time through something called personalized medicine.  
Marlo: What is an organoid? 
John: Yeah, what is an organoid? 
Anna: Visit PancOne.org to find out more and do your part by donating to this groundbreaking research. On World Pancreatic Cancer Day we come together to find a cure. It's about time!  
Marlo: I miss Alex Trebek, I've already donated.
Anna: Me too. I miss Ruth Bader Ginsberg.
John: What's that website again? 
Anna: PancOne.org.
We give a shout out today to the world's most popular cartoon character: Mickey Mouse. Here are a few facts about Walt Disney's loveable rodent, that you might not have heard. His original name was Mortimer, but Disney's wife made him change it. His first appearance was in the 1928 silent cartoon, Steamboat Willie. Mickey didn't speak until the following year's animated feature The Carnival Kid, in which he worked as a food vendor. His first words were "Hot dog! Hot dog!" He was the first animated character to get a star on the Hollywood Walk of Fame in 1978. Today we celebrate the birthday of this little mouse who's made a big impact.
I'm Anna Devere and I'm Marlo Anderson. Thanks for joining us as we Celebrate Every Day.
Learn more about your ad choices. Visit megaphone.fm/adchoices
---
Download Episode