National Day Calendar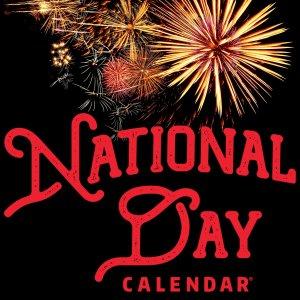 October 3, 2021 – National Roller Skating Month | National Techies Day
October 02, 2021
This 18th Century Inventor Knew How To Make An Entrance!

Welcome to October 3, 2021 on the National Day Calendar. Today we celebrate making an entrance and embracing our inner geek. 

Joseph Merlin was a famous inventor who had a flair for the dramatic. When unveiling one of his new inventions, he preferred to do so in front of an audience. When he came up with the idea for roller skates, Merlin decided to make a splash, and so he debuted his new skates at a high-society party. He rolled in dressed in full costume, playing a violin. As the hundreds of party-goers watched in amazement, Merlin zipped around the ballroom, showing off the roller skates. Unfortunately, this early design did not have brakes and he spun out of control and smashed into a mirror, breaking the violin and injuring himself. During National Roller Skating Month, play it safe at a roller rink and if you're trying new tricks, please wear a helmet!

National Techies Day encourages students of all ages to consider a career in technology.  You don't have to be a math or science wizard to take advantage of this trend. People often assume that computers and artificial intelligence are beating people out of jobs.  The truth is that more people now work in the software and services industry than they did in coal mining at its peak. We now know that for every high-tech job, four more jobs are created. That's a lot of economic boost driven by one industry. No matter what drives you, it's a good time to invest in learning something new about the ways that technology is affecting your area of expertise. On National Techies Day boost your IQ for tech and don't be afraid to embrace your inner geek. 

I'm Anna Devere and I'm Marlo Anderson.  Thanks for joining us as we Celebrate Every Day.
---
Download Episode