National Day Calendar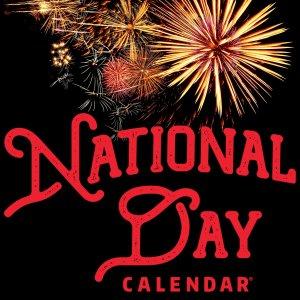 October 1, 2021 – National Hair Day | National Fire Pup Day
September 30, 2021
It's Time To Let Down Your Hair!

Welcome to October 1, 2021 on the National Day Calendar. Today we celebrate letting our hair down and showing off our spots. 

What do Audrey Hepburn, The Beatles, and Jennifer Aniston have in common? Every one of them had a major impact on pop culture. And not just for their performances, but for their hairstyles. Hepburn's starring role in Breakfast at Tiffany's popularized the beehive. The Beatles inspired a generation of kids to grow out their hair. And the haircut that Jennifer Aniston wore on Friends—the Rachel—was one of the hottest trends of the 1990s. It makes sense that people want to emulate what they think looks good. After all, our hair is one of the first things that people notice about us. On National Hair Day, you don't need to be a fashion icon to make a statement.  Let your hair down and be grateful for what you've got.

Dalmatian dogs have a long history of being known as a fire pup.  This goes back to the early 1700s when fire trucks were actually horse drawn carriages.  Dalmatians have a natural affinity with horses and were trained to run ahead of the rig to keep the roads clear.  Once they arrived, fire pups both calmed the horses and watched over the valuable carriage while firefighters did their job. Dalmatians were excellent companions back at the station, where they bunked with the horses and earned their keep catching mice. This breed is known for their grace under pressure and one other feature that made them easy to "spot."  Today they mostly tag along as mascots for those teaching fire safety.  On National Fire Pup Day celebrate the canine wonder that symbolizes the bravery of those who do this difficult job. 

I'm Anna Devere and I'm Marlo Anderson.  Thanks for joining us as we Celebrate Every Day.
---
Download Episode