National Day Calendar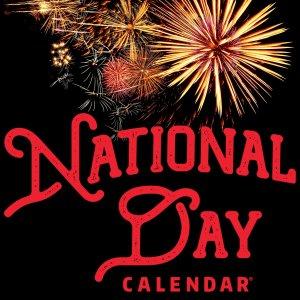 September 30, 2021 – National Hot Mulled Cider Day | National Chewing Gum Day
September 29, 2021
Some People Pull Out All The Stops When It Comes To Selling Their Product!

Welcome to September 30th, 2021 on the National Day Calendar. Today we celebrate a Fall ritual and an old school way of freshening your breath.

Wassail is an old Norse expression that literally means "be you healthy" Wassailing was an old English drinking ritual of warming cider with spices and other ingredients to ensure a good harvest of cider apples for the following year.  Now that's thinking ahead! In ancient Roman times they mulled wine in the same way.  Now that sounds like a good excuse for a drinking game! There are lots of recipes for hot mulled cider that include orange peel, cinnamon, nutmeg and cloves.  Now that sounds like a recipe to chase away the cold! On Hot Mulled Cider Day, brew up your own favorite recipe and drink to your health: "Wassail!"

While chewing gum may seem like a modern invention, it's actually been around for 9,000 years.  The ancient Aztecs chewed something called chicle, although they had to follow certain rules of etiquette.  Children and unmarried women could chew it in public, but everyone else had to chew it at home.  Chicle became the main ingredient in chewing gum in the mid 1800s, but it wasn't until the early 1900s that gum became popular.  That's when William Wrigley, Jr. launched an all out campaign, mailing free samples of his gum to every person in the phonebook. Apparently, this move paid off big!  On National Chewing Gum Day, celebrate the freedom to chew wherever you please, though keeping it quiet is still appreciated. 

I'm Anna Devere and I'm Marlo Anderson.  Thanks for joining us as we Celebrate Every Day.
---
Download Episode