National Day Calendar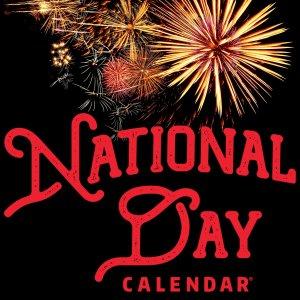 September 28, 2021 – National Good Neighbor Day | Self-Care Awareness Month
September 27, 2021
Self-Care Isn't Selfish, So Why Not Dive Right In?!

Welcome to September 28th, 2021 on the National Day Calendar. Today we celebrate the folks on the porch next door and putting ourselves first.

In the early 1970s, National Good Neighbor Day was created by Becky Mattson of Lakeside, Montana.  What began as an effort to build goodwill in our communities, became a Presidential Proclamation in 1978.  Jimmy Carter said: "As our Nation struggles to build friendship among the peoples

of this world, we are mindful that the noblest human concern is concern for others.  For most of us, this sense of community is nurtured and expressed in our neighborhoods where we give each other the opportunity to share and feel part of a larger family…  On National Good Neighbor Day celebrate the spirit of friendship that has far reaching consequences. 

While the month of September is nearly gone, there is still time to celebrate creating an important habit: taking better care of ourselves.  This is not about being selfish. It's a matter of making our own health and wellness a priority.  Self care can be as simple as pausing for a breath when we are feeling stressed to taking a more luxurious break when we need one.  Gandhi once advised us to "Be the change you wish to see in the world." Remember that kindness begins with treating yourself kindly.  During Self-Care Awareness Month celebrate the impact you make on those around you simply by treating yourself a little better.  

I'm Anna Devere and I'm Marlo Anderson.  Thanks for joining us as we Celebrate Every Day.
---
Download Episode