National Day Calendar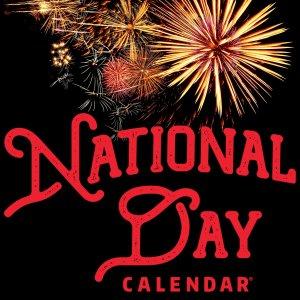 July 21, 2021 – National Hot Dog Day | National Junk Food Day
July 20, 2021
No One Could Believe That FDR Served This American Favorite To The King And Queen Of England At A State Dinner!

Welcome to July 21st, 2021 on the National Day Calendar. Today we celebrate royal dogs and the good things that come in small packages. 

Meetings between world leaders can be an awkward affair.  Take for example, the meeting between King George VI and Franklin Roosevelt in 1939.  Rather than throwing a fancy state dinner, First Lady Eleanor Roosevelt wanted to treat the King and his Queen to some traditional American food. When word got out that hot dogs were on the menu, the American public was outraged.  No one could believe that FDR planned to serve such a common food to royalty.  But all that worrying was for naught, as the King loved them so much he asked for seconds.  The only awkward moment came when the Queen had to ask, "How do you eat this?"  On National Hot Dog Day, fire up the grill and enjoy a meal fit for royalty.

Packaged foods in one form or another took off in the 1800s when the process became commercial.  While snacks that come in cans, bottles and cellophane are not necessarily more appealing, the added sugar, salt and fat are downright addicting.  Enjoy a guilt free excursion today with a virtual tour of snacks from around the globe. Our Aussie friends are celebrating National Lamington Day with sponge cake squares covered in chocolate and coconut.  In Canada the favorite messy snack is poutine or French fries covered in cheese and gravy. And across the pond there are Jaffa Cakes, Crepes and Arancini.  You may not be able to hop a plane for all your cravings, but on National Junk Food Day, you can certainly appreciate the convenience of your hometown favorites. 

I'm Anna Devere and I'm Marlo Anderson.  Thanks for joining us as we Celebrate Every Day.
---
Download Episode