National Day Calendar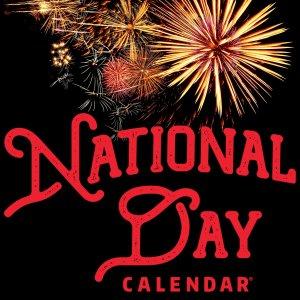 Latest Episodes

November 29, 2022
This Patent Helped Us Preserve A Peck Of Pickled Peppers.

November 28, 2022
Some People Truly Know How To Give.

November 27, 2022
Tuck Into Some Pan Perdu And Shop In Your Jammies.

November 26, 2022
Some Desserts Are Worth Eating First.

November 25, 2022
Today We Give A Shout Out To Our Favorite Mom And Pops.

November 24, 2022
Celebrate Life In The Fast Or Slow Lane Today.

November 23, 2022
What Are You Thankful For?

November 22, 2022
Tis The Season To Rock Around The Clock.

November 21, 2022
Time To Tickle Your Taste Buds With Something Sweet And Sour Or Spicy.

November 20, 2022
This Cookie Appeared As A Guest At A Royal Banquet.