The Film Buds Podcast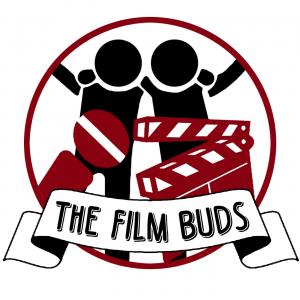 Episode 24: Three Billboards Outside Ebbing, Missouri and Seven Psychopaths
November 29, 2017
We take matters into our own hands with Three Billboards Outside Ebbing, Missouri then look back at Martin McDonagh's previous film, Seven Psychopaths (2012). Later we tackle Marvel's Infinity War trailer plus what type of film class we would like to teach, and the best movies to watch on a plane. (Also, Chloe has a "few" brief tangents about one of her favorite people ever: Musician Jack Antonoff)
Intros: (0:00) Henry's San Francisco Police Story
Review: (16:15) Three Billboards Outside Ebbing, Missouri
Retro Review: (43:52) Seven Psychopaths (2012)
News: (1:19:30) Marvel's Infinity War trailer
Mail: (1:30:00) What film class would we like to teach, and what are the best movies to watch on planes?
Picks of the Week: (1:50:24) Henry - American Honey (Amazon) and The Departed (Amazon); Chloe - Mozart in the Jungle (Amazon)
Outros: (1:58:31) Chloe's older sister gives us a call!
Send us your questions and comments to Thefilmbudspodcast@gmail.com!!!