The Daughters' Project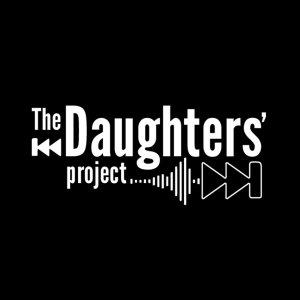 S2 E5: Protect with Natalie Alfaro Frazier
March 09, 2021
In this week's episode, we speak to Natalie Alfaro Frazier (@nataliealfarofrazier), one of the contributors to A Place to Belong: Letters to Catholic Women. She grew up in California in a Catholic Nicaraguan-American family. While studying Global Development Studies at Seattle Pacific University Natalie had a reversion to the faith. Natalie later returned to California and received her Masters in Public Administration from Middlebury Institute of International Studies at Monterey and is now a nonprofit management and program development consultant. Natalie is passionate about the intersection of Catholicism and community-driven social change and radical hospitality. She is a trained restorative justice mediator and circle keeper. One of her favorite things is having good conversations along the beach drinking a fresh cup of coffee. Natalie now lives in the Nashville area with her husband, three children, and two pups.
Enjoy today's episode!
PRE-ORDER "A Place to Belong: Letters from Catholic Women" here: https://paulinestore.com/place-to-belong
STAY IN TOUCH WITH US!
Twitter: @DaughterStPaul and @PBMPublishing
Instagram: @DaughterStPaul and @PaulineBooksAndMedia
Thank you for listening. Leave us a rating and review on your favorite platform so that others can discover and listen to us too!
Thank you to our supporters on Patreon who make this podcast possible!
Support us and find out more: www.thedaughtersproject.com
---
Download Episode