The Crude Truth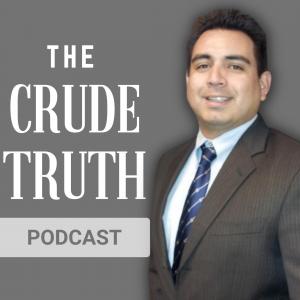 THE CRUDE TRUTH Ep. 51 Meghan Lapp, Seafreeze Ltd.
November 06, 2023
Offshore Wind Farms are killing the whales, and that's THE CRUDE TRUTH! Thank you to Megan Lapp, a true Environmental Warrior! Grab your popcorn and sit back as Meghan and I discuss how offshore wind farms are destroying the ocean habitats, putting sailors in danger, and threatening the extinction of the commercial fishing industry as we know it. . . Why are there 2 sets of rules for providing offshore energy to the masses. There is so much more to this issue than just innocent whales dying everyday on the east coast. Listen and get details and facts why this is a serious issue.
Sponsorships are available or get your own corporate brand produced by Sandstone Media.
David Blackmon LinkedIn
The Crude Truth with Rey Trevino
Rey Trevino LinkedIn
Energy Transition Weekly Conversation
David Blackmon LinkedIn
Irina Slav LinkedIn
Armando Cavanha LinkedIn
---
Download Episode