The World and Everything In It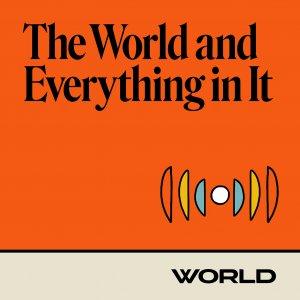 9.18.23 Legal Docket, Moneybeat, and Joseph Smith meets an angel
September 18, 2023
On Legal Docket, a deep dive into "lawfare" and how it is affecting politics and law in America; on the Monday Moneybeat, what's behind the United Auto Workers strike against Detroit's three big auto-makers; and on the World History Book, 200 years ago, Joseph Smith reportedly meets the angel who shows him where to find the golden plates of the Book of Mormon. Plus, the Monday morning news
Support The World and Everything in It today at wng.org/donate.
Additional support comes from Ambassadors Impact Network, a nationwide group of angel investors committed to funding entrepreneurs whose Christian convictions have hindered secular financing sources. More at ambassadorsimpact.com.
From Dordt University. Dordt's Accredited M-S-W program equips faithful social workers to maximize their impact. More at Dordt.edu/M-S-W
And from the Hands-On Bible. Sometimes starting the conversation is the hardest part. The Hands-On Bible is filled with full-color and fun activities, games, crafts, and more so you and your kids can experience the Bible TOGETHER! Features throughout the Hands-On Bible were created to make God's Word come alive in a kid's world. They open doors, begin conversations, and are so much fun! Together you will read, taste, feel, and smell Bible truths so you can go deeper in God's Word.
---
Download Episode