The Round Six Podcast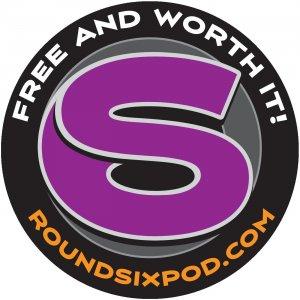 A Triple Gun Award Episode of Near-Excellence
July 12, 2019
"THAT'S WHY THEY PUT WHEELS ON TOOLBOXES."
On episode sixty-seven, we head back in time to January at the 70th Grand National Roadster Show, and a quick session with Darryl Hollenbeck and Zane Cullen. It's a paint all-star spectacular, and the conversation starts with a discussion of the Triple Gun Award of Excellence, and goes outrageously sideways.

Great time at a great how with great friends. It's a laid-back look at the industry through the eyes of two seasoned pro's... And three podcast hosts just trying to keep it on the rails.
THINGS COVERED IN THIS EPISODE:


Stuff we can't air


The Triple Gun Award of Excellence
– The history of the award
– Judging criteria
– The three guns, Darryl Hollenbeck, Charlie Hutton and Zane Cullen


Mickie Galloway's design contribution


Brian launches the idea of bringing the past winners to one display at GNRS
– "The Triple Mom Award"


Darryl's AMBR win in 2016


Roofies in the booth


Multi-generational family businesses
– Easing into the industry


The recurring BMX theme as the gateway to hot rods


Darryl on his Dad
– Dad's toolbox
– Buying his Dad's old work truck back


First cars


Many, many paint puns


Many, many more nut jokes



Paint as a crutch
– The collision shop atmosphere VS the custom paint shop


The barrier between passion and investing time to better your skill set


Brian makes the mistake of offering to go deeper


On being a hot rod subcontractor


Time management


"You're easy to squeeze in"


"The Foose episode was nothing like this"


A Tipper Gore refrence


Influences/heroes
– Westergard
– Bertolucci
– Art Himsl
– Barris


Starting your own business
– Efficiency
– A process of continuing improvement
– Learning the hard lessons