The Round Six Podcast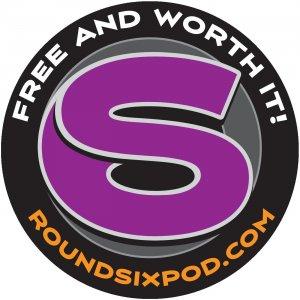 Bob Thrash: Surrounded by Legends
June 21, 2019
"PUSH THE ENVELOPE TO SEE HOW FAR THE CUSTOMER WILL LET YOU GO."
We sit down with Bob Thrash to talk hot rods, a career in the hot rod world, and having worked alongside so many legends. From early influences and opportunities, Bob has always found himself surrounded by an extremely skilled team.

It's not often that someone learns among legends almost exclusively, but Bob Thrash is one of those guys. He learned to airbrush with Scott Sullivan. He cut his teeth in the talent-breeding powerhouse that is Rad Rides. He's worked for and among the best in the business, and shares that path with us. Honing the craft on some of the highest-end cars in the world prepares you to go it on your own in a very unique way. We get into that and more here.
THINGS COVERED IN THIS EPISODE:


Studying the work of those whom you admire


Early days in the industry


The Scott Sullivan influence
– Inspiration found in his Nova at the 1979 Street Machine Nationals
– Learning to airbrush with Scott
–Todd Clark's Bones Pro-Street Camaro


Creativity in graphics


Moving from Des Moines back to Chicago


Landing a job at Jack's Automotive (which became Rad Rides)


The 1950 Buick Bumongous build


A 1/4-inch thick steel floor in the garage


The early days at Rad Rides by Troy


The talent breeding ground that was Rad Rides
– Nurturing creativity


Leading a creative team in the shop


Different cars over the years
– Building Ritzow's '32


Ridler builds


Ring Brothers build involvement


Motor Wheel Flys find their way to the conversation


Current projects
– The Joe Nichols Pontiac
– The Camaro with the Hardy-built LT-4


A discussion of the changes to the Al Slonaker Memorial Award
– First-time shown VS showing build photos


Ridler-level builds versus road-worthy cars
– Working with the mechanical components versus covering everything


A discussion of vehicle graphics
– Being mentored by... Scott Sullivan
– Overcoming fear and just jumping in to do the job
– Learning the materials and techniques
– Proof of time and practice making perfect
– Starting in his 30's, versus a lifelong hobby


Brad and Brian's "meeting Bob" stories


Selling a creative idea to push a project forward


Client blind faith versus vision


Brian's failed "glitter bomb" rendering


The rising cost of materials
– Neat ways to justify tape costs
– The balance between the amount of tape that stays on the car, versus what gets torn off and re-positioned


---
Download Episode