The Round Six Podcast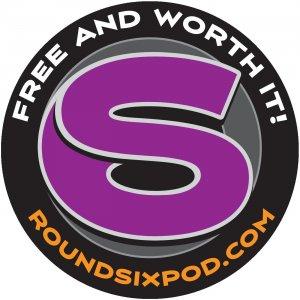 Design Driven Down Under with Ziggy
June 07, 2019
"WE HAVE A VERY UNIQUE FLAVOR OF BUILDS."
The Gearheads were honored to jump a half day into the future and visit with Ziggy Sadler of Ziggy's Design Driven. Joined by guest host Carson Lev, the talk runs  from SEMA involvement on Australia to four-door hot rods and historical race cars. Ziggy Sadler is directly involved with SEMA's push to help develop the Australian aftermarket, and we explore that in some detail.

Talk naturally turns to Carson's passion for the Jocko streamliner, and this kicks a number of fun doors open. The gang explores racing history, a number of delicately-interconnected events and people, and even hatches a plan to tour the car in America once again.

From humble, early days of sneaking into car shows, Ziggy parlayed that love for cars into a career. Eventually traveling to America in the late-1980's, his exposure to builders like Boyd Coddington and Troy Trepanier and Chip Foose, he set a benchmark for the work to come out of Ziggy's Design Driven.
THINGS COVERED IN THIS EPISODE:


The wonder of time travel

Australian passion for hot rodding

SEMA's involvement with the Australian market

The deal with four-door vehicles

The Commodore market

Differences between Australian and American cars
– Floor pan depth differences
– Midsize track and wheelbase differences
– Brian explores the exponential price differences in selling twice as many billet hinges and door handles
– Trimming a four-door versus a coupe

Asbestos removal on imported project cars

Brian pitches The DelaHyundai, a pontoon-fendered Sonata swan song

SEMA AUSTRALIA, THE AFTERMARKET AND BEYOND


The shortages in the Australian aftermarket, personnel-wise

An exploration of import tariffs
– The fifty-percent hike in price just in taxes

The high level of fabrication skill abroad

Working with what you have versus importing parts

The "imprinting" of vehicles leading to a resurgence in the restoration/rest-mod markets
– Early Commodores with LS swaps
– The popularity of this has lowered price points to make the process affordable

Regulations presently hindering the Australian aftermarket chassis market

The push to change regulations to allow for more aftermarket parts production

Challenges facing builders with regard to chassis swaps

A market primed for innovation

THE JOCKO CAR


Discovering a historic race car in a McDonald's

The story of the Extremeliner

"The body flicks off out of the way, and the chassis finds it and lands on top of it."

The gang devises a plan to get the Jocko car to Pebble Beach

The Don Garlits connection
– Early aerodynamic explorations in drag racing
– The blow-overs

The Chip Foose connection via his Dad Sam having worked on the car

The differences between a Top Fuel and Funny Car

A discussion of aerodynamics

ZIGGY'S CAREER AND THE FUTURE


Early influences

The Spellbound VW as seen in Hot Rod Show World

Ziggy Sadler tracks down twenty-two apprenticeships at school

Becoming a workaholic

Trade School

Working in restoration shops
– Getting in trouble for over-restoring cars

"Reverse-engineering my knowledge"

First trip to America in 1988
– The Boyd connection

Ziggy's Hot Rods becomes Design Driven

Use of 3D modeling and printing

Expansion into the parts manufacturing field

---
Download Episode