The Round Six Podcast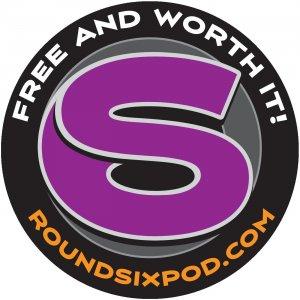 It's Booger Time
May 24, 2019
"THE JONATHAN GOOLSBY..."
Jonathan Goolsby of Goolsby Customs joins the Gearheads for a very interesting episode sixty! We celebrate with talk of Dusters, late-model racing, red boogers and the only aftermarket wheel you'd really like to hug. A Goodguys Trendsetter for good reason, Jonathan talks early influences, development of a build style, and the value of not pigeon-holing a shop.

The guys get into a talk about nostalgia, flipping trends on their ear, and under-car neon lighting. If you thought that you were safe from ever hearing about the Aquarius wheel again, well, find your safe space...
THINGS COVERED IN THIS EPISODE:


Episode SIXTY!


The Kasper Duster
– The interesting history behind the car
– Taking design risks
– Stepping outside of the comfort zone by using factory stuff on a custom car
– "Not the typical Pro-Touring Car"


Talk turns to the lack of an overwhelming new trend
– Where things are going
– The segmentation of trends
– Subtlety and modernization are more popular
– Drivability versus a show-stopper
– Finding balance in the patina trend


A discussion on horsepower


Brian proposes the flipped trend: Fiero-bodied supercars
– The Fiero 4M4, a mid-engine, crew cab concept is pitched


The Lightning Round!


Guiding a client on a project


The ever-growing prices of G-bodies and third-gen Camaros


Goolsby and the Funky Bunch


Sticker Wars!


SEMA Thrash talk
– Scheduling, show floor visibility and passion collide with no time
– The current "multi-car build for SEMA" trend
– SEMA build horror stories
– The multi-trailer standby backup plan
– Brian pitches the "Build it on the Road TO SEMA" competition
– Alex comes up with an interior so tasty you'd eat it


Shop management
– Building and maintaining a team
– Having a team of eleven versus a one-man shop
– Planning for expansion
– Working within a talent pool


Involvement with the Goodguys YoungGuys Competition
– A discussion of the passion of the young guys
– Young welders and amazing TIG welding


Composite materials
– Where to go after Carbon Fiber
– Spot putty as a trend and re-hydrating bondo dust
– Brian pitches carbon fiber teeth for Hockey and Boxing


The rich racing history of Hueytown
– "I enjoy it greatly"


Asphalt VS dirt racing


A line of Goolsby Customs parts?
– "Your silence is very telling"
– "Come cuddle my wheels"


The Cobra Kai-fan wheel


Glue huffing meets interviews gone awry


"Drawing cars and making stupid puns"
– "The Weeping Willys"


A discussion on when we may see the first late-model Street Machine of the Year


Things get sexy