The Round Six Podcast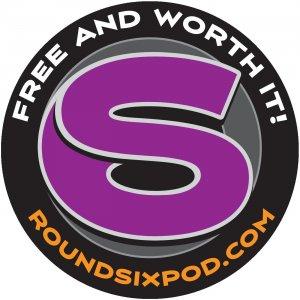 Trust Me Doug, it'll be Fun.
April 19, 2019
"WE'RE JUST GOING TO SHOW THE CAR AND DRINK BEER."
Doug Jerger of Squeeg's Kustoms joined the Gearheads live in The Round Six Experience at the Grand National Roadster Show. He brought along good friend Tim Benedict, who shared some great stories from the old days of hot rodding. The gang had a great Sunday afternoon talking hot rods, history, and the incredible story of the accidental AMBR. If you don't know it, you're going to love it.
THINGS COVERED IN THIS EPISODE:


The ride to Pomona from Phoenix's East Valley


Tim's 331 Hemi swap story from the 1960's


The days when even junkyards didn't want Flathead engines


From Ohio to Arizona


The Engle Brothers manage yet another cameo appearance


Kenny Gartman's contribution to greatness


The 1934 AMBR winner – The incredible history – First go-round – Selling the car in Florida – Tracking the car down in Texas – Rebuilding Dad's creation – The even more incredible AMBR win – "Somebody in their mother's basement didn't like it"


The Lithuanian hot rod show scene


Almost owning the Jim Ewing coupe (yes, the Super Bell Coupe)


The Doane Spencer roadster


The Nash Bridges 'Cuda
– The Ray Barton Hemi


Comparing the eras of AMBR contenders


The value of building a team you can count on


Making a living VS making a killing


The Round Six $600 Lacquer special


Thirty-three years as an employee of Squeeg's, and running the show since 2004


On never giving up or giving in, and appreciating what you do every day


A lively discussion on bringing color back


---
Download Episode