The Round Six Podcast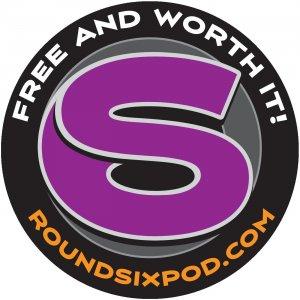 The Backstreet Boy of Pro-Street
April 12, 2019
"I'VE GOT MY KARAOKE SHOES ON."
Matt Hay, Pro-Street legend, Indy car parts mogul, Doritos Super Bowl commercial precision driver and all-around nice guy stopped by the Problem Child Kustoms/Round Six Podcast Studio. We had a fun night of laughs, a cruise or two up and down memory lane, and set up a sequel so well that even Peter Jackson would take notice.

As conversation moves from the early Street Freak days to the early Pro-Street movement, the gang latches onto what will become a running joke throughout the episode, and the reality of garage-built trendsetting cars get some well-deserved attention. If you missed out on the first wave of Pro-Street, this is the next best thing to having been in the thick tire smoke of it. And if you're just discovering what was arguably one of, if not the most fun and dynamic eras of hot rodding, well, strap in and hold on, because we're going for a ride.
THINGS COVERED IN THIS EPISODE:


The gang goes off of the rails with reckless abandon


The Doritos commercial
– The Gary Coleman costume
– Learning the ways of production
– The on-set experience


The brightest of whites


The episode goes decidedly Tarantino-esque


"The Relics of Pro-Street"


The return of the 'Bird
– The fortuitous timing of the Revell re-release of the model kit


Taking the gamble on reliving the old days
– A second generation appreciation for the car
– When a thirty year old build wins "Best Engineered"


The overhead garage door as metal bending tool
– "Flapjack fingers"
– "Identify as an amphibious American"


Definitive proof that the show isn't scripted


Why Matt headed toward street machines versus street rods
– "What's up with the zeros?!"


The first car, a '69 Mustang
– Matt's first engine swap
– The great driveshaft hang-up


The '66 Mustang
– About those gold Centerlines...
– A Chevy-powered street freak
– The '78 Street Machine Nationals


The loan that secured a narrowed rear end
– Debbie becomes the prime mover behind the Pro-Street Hay-days


The coining of the term "Pro-Street"


The Competition Engineering "rules"
– When first through third place were separated by one point


Competing against Scott Sullivan, Rick Dobberton, Mark Grimes, Rod Saboury and Rocky Robertson


The whole "Dare to be Different" thing


The '79 Mustang
– Budget building


The Olds
– Building a world-famous ride in a rental house
– Alcohol and Thrush mufflers
– "...but you were buying every round!"


The golden age of sponsorships and co-marketing
– A fantastic primer on the realities of starting out, building a name and then seeking support
– The power of networking
– The corporate mentality of trading ad space for feature car coverage


The Indy car parts business
– The buy-in from Reynard
– The power of networking and being timely


NCIS leads to a traffic stop


Doing some good and giving back with old parts