The Round Six Podcast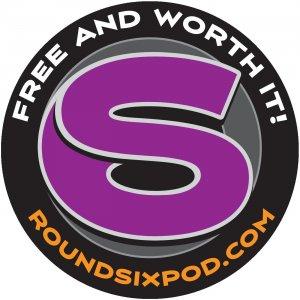 The Strange thing is... Tim Strange Stops By
July 13, 2018
TIM STRANGE SITS DOWN WITH THE GEARHEADS

Episode eighteen. That's a milestone, right? If we were a female pop star from the 1990's, the creepers would be posting weird things over on social media about how they'd have a chance with us now.... But instead, it's us who get the chance to sit and talk with good friend and hot rod industry ambassador extraordinaire, Tim Strange.
We talk custom car legends in their underwear, the darker side of TV stardom, hot rod cruises and fat camps, goat sex changes and the dangers of "buffet syndrome." Let's see your podcast do this.
THINGS COVERED IN THIS EPISODE:


A Marvel-style intro


A poor, sad, nearly pathetic flat boob joke at the expense of 4-H


Getting started in the hot rod hobby
– Tim's first car, a '55 Chevy that he bought at eight years old
– His Dad's custom bikes and wild '57 Chevy


Always knew he wanted to build hot rods
– Had his business name picked out in sixth grade


The benefits of being raised to work hard
– Farm life


Early days working on Corvettes, both concours and custom
– Learned to paint 'flake by fixing crashed custom bass boats


Tim's sideline as a Christmas tree flocker


Brian and Tim's shared history


The mentoring theme continues
– Learning marketing and the value of am working relationship with manufacturers with Rocky Roberstson
– Staying true not only to your word, but to those who give you a hand


Advice to young builders on the topic of sponsors
– Nothing is free
– Do what you promise
– It goes well beyond money
– "You dance with who got you there." – Bobby Alloway


On burning bridges with sponsorships
– All companies network


How social media has changed the sponsor/builder relationship
– A whole new requirement and dynamic vs the old days of simple magazine coverage
– Instagram VS Facebook
– Number of views, social reach, YouTube views


On the changing of goals in the industry
– Getting in magazines VS winning awards


Hot Rod fat camp


On automotive television
– "Search and Restore"


On the business of building hot rods
– "Buffet syndrome"


On building cars for enjoyment VS judges


The great goat sex change


Appreciation for all cars
– What we're used to VS what we can do


Darryl Starbird's underwear


The Hot Rod Cruise


The superpower that is insomnia


Brian expresses his thanks to Tim for his help
– Tim's talking hands destroy an iPad at SEMA


New product judging at the SEMA Show


The Nashville-to-Vegas "Strange Road Trip to SEMA"


---
Download Episode