The Round Six Podcast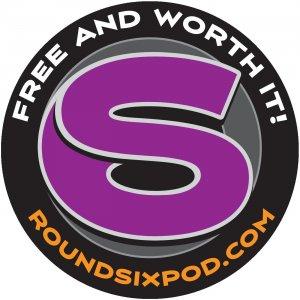 A Tumblr Full of Pinstripe Chris
June 08, 2018
EPISODE THIRTEEN. LIFE COACHING AND ART. AND COFFEE. AND PINSTRIPE CHRIS.

The Gearheads host Chris Dunlop, aka "Pinstripe Chris" for a fun evening of talking art, life coaching and taking risks to get where you need to be. He has an unmistakable and unique style, his work is easily recognizable, and rather than talk about that, we talk about Stanley Kubrick and a Pontiac Fiero. And Spencer Gifts.
An episode that any young artist will not want to miss, as Chris offers some priceless insight and life experience. He's truly a man wise beyond his years, and truly on a road to forging a legendary career.
THINGS COVERED IN THIS EPISODE:


"The punk rocker that wants to buy fake dog poo"


"I knew your mom!"
– Motley Crue concerts and Brian's mom


The profitability of life coaching


The difference between "want to" and "have to"


On moving from Maryland to California with $1200


Making the transition from restoring exotics and classics to being an artist
– The willingness to start from ground zero to realize one's potential


Creating art
– "Show something familiar in a unique way"
– Channeling  the inner "skater" mentality


The California car culture


SEMA build stress and career trials


The difference between monetary gain and opportunity
– Exposure versus profit
– Weighing numbers versus value


The advantage of being efficient in creating work


How hands-on automotive work translates to better art


The fundamentals and their importance moving forward


Return of the Pirate and Turtle


Keeping fresh by being diverse


Developing a unique look
- Limiting "borrowed influences"
– Dissecting art
– The "Bob Ross" effect of "happy accidents"
– "Artistic Neurosurgery"


Art and Coffee
– The different wiring of artists and their response to caffeine


The difficulty of wasting materials
– The cost of pixels


The advantage of working both digital AND analog
– Knowing when to apply which approach
– Looking for an reveling in the "human flaws" that put a fingerprint on their work


Chris' Bic pen art


The value of always pushing for perfection


The Sharpie car thing
– Chemistry
– Clear coating tricks and tips
– Paint markers earn their place
– The Fiat Olympic car and Jay Leno's Garage


Chris' secret car crush


---
Download Episode