The Performer's Pathway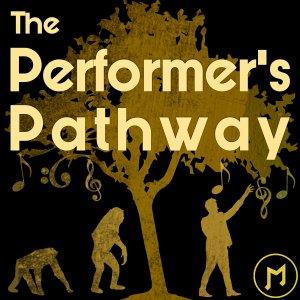 Latest Episodes

August 08, 2020
Acclaimed jazz guitarist Larry Koonse joins us in the virtual studio today. We chat about practicing, achieving perspective, career, the love of music and much more. This is an inspiring episode, check it out!

August 02, 2020
NYC organist/keyboardist/solo-artist Brian Charette joins us in the virtual studio today. We talk about musical projects, staying busy during the quarantine, career path, mental outlook, kung fu and more. Brian is a very intelligent,

July 26, 2020
This week we are very fortunate to be joined by Mastaneh Nazarian who is a teacher of Alexander Technique, an accomplished guitarist, composer and more. Mastaneh breaks down some core principles and concepts of Alexander technique and explains how it ...

July 18, 2020
When you first start pursuing music on a professional level, you will most likely be saying YES to almost every gig. That being said, as you become more seasoned and busy, this dynamic will need to change or you'll be stuck in a rut.

July 12, 2020
Legendary bassist and producer Jimmy Haslip joins us in the virtual studio this week. We talk about the music business, current projects, touring, people skills, Allan Holdsworth, Jaco Pastorius, dealing with quarantine and much more. Check it out!

July 04, 2020
Acclaimed drummer, composer and educator Ari Hoenig joins us in the virtual studio this week. We talk about music, career, quarantine, social media, the "future" of jazz, tomatoes and much more. Yup, tomatoes...check out this episode to learn more!

June 28, 2020
Controversial and outspoken Austrian "jazz" pianist, Hans Groiner joins us in the virtual studio today. We talk about his music, quarantined life, future projects, social media, performance tips and more. This is a good one!

June 21, 2020
Grammy Award-winning pianist, composer and producer Ruslan Sirota joins us in the virtual studio today for this fun and informative episode. Ruslan is a wonderful musician with a ton of experience and sincerity.

June 14, 2020
Los Angeles-based composer, producer and saxophonist Randy Gist joins Jake and I in the virtual studio for this very special episode. Randy explains what it's like to be a black man in this world, the difficulties he faces,

May 31, 2020
Peak performance psychologist Dr. Don Greene sits down in our virtual studio to talk about musician performance tips, common pitfalls, centering energy, practicing, daily routines, goals, dealing with quarantine and more.