The Maximalist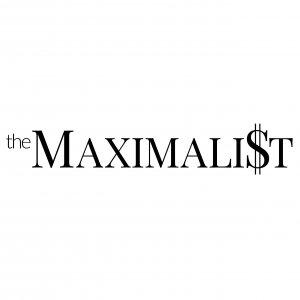 Latest Episodes

October 24, 2018
The Maximalist gang welcomes friend and Photographer Ilana Natasha Ba-rav on the show to talk about the deluge of new mirrorless stuff and hands on experience with Sony's army of mirrorless, the Fuji X-T3 and Nikon Z7

August 31, 2018
Times are a changin', and even though that change is mirrorless, Joseph and guest Alex Zyuzikov of red Sphere Studioes reflect on their recent moves to Sony Alpha cameras with co-hosts Russell and Duy, and they all do a little photographic navel gazing

March 14, 2018
The guys welcome Bay Area wedding film maven Jesse Garrison of Love Unique Studios to talk about that foreign territory of VIDEO.  Ever wonder how/where to hide a mic on a bride to get awesome ceremony audio?  How exactly does one get the shot on solo a

March 02, 2018
In an unprecented move, the guys have recorded their second episode in a week (!!!) because of Sony's seismic announcement of the a7III at WPPI. Hang out with Russell, Duy, and Joseph as they pick apart its spec sheet, why this might be a game changer, an

February 28, 2018
In this episode our hosts catch up on a fresh Fuji, recent purchases, and their hopes/dreams for the year in their first remote podcast recording.  

November 17, 2017
Get your wallets out. This episode the gang has guest Brian Macstay and together they ruminate over Nikon's D850, Sony's a7riii and even Apple's new iPhone X.

September 08, 2017
Russell & Duy salivate over Nikon's latest creation while Joseph huddles in the corner, sobbing, but just a little. We discuss the ins and outs of the D850, catch up on our latest acquisitions, and enjoy a nice glass of whisky!

June 23, 2017
The Maximalist guys gather to discuss the latest camera news, Russell's new mirrorless toy, and bring on special guest, Nicole Blumberg, to talk about bringing film in the fold.

May 31, 2017
Join Joseph, Russell, and Duy in your favorite photography gear discussion podcast as they examen the changing paradigm of Canon/Nikon full frame sensor sized dSLRs, travel camera considerations, and traditionally sized flash units.   Hosts...

March 13, 2017
After an unplanned hiatus from the internets, the trio of gear junkies are back! Join Russell, Duy, and Joseph as they reconnect and catch up, discussing their latest acquisitions, adventures, and possibly a new trend in photo-walks.