That Newport Show: A podcast about Newport, Rhode Island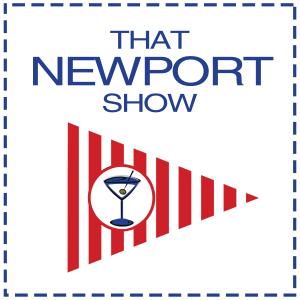 Latest Episodes

October 05, 2019
Are you one of those people who wished her hair grew faster just so you could go to the salon more often? I am. In fact, going to the salon is one of my favorite things to do, and not just because I come out looking better than when I went in.

September 13, 2019
EPISODE 123:  A Confident Captain Just Goes Boating By Gurney's Newport Resort & Marina a luxury resort that's both convenient and fun! We talk boating this week with Zach Rollins, a captain and instructor with Confident Captain,

July 15, 2019
Get the Ohm in Your Home, Plus a new Dine &Dish

June 27, 2019
EPISODE 121: By Discover Newport Before the summer season gets fully underway, but after school lets out, Buck and Helena like to head south and get an early start to summer life by spending a week in the Caribbean. Each year,

June 13, 2019
EPISODE 120: By Discover Newport As you plan your Newport summer adventures (or special event), you may be wondering how to bring your much-loved dog with you. It's so hard to leave them home when they are such an integral part of our everyday lives.

May 30, 2019
EPISODE 119: By Discover Newport Newport's restaurant scene is booming! In the last 10 years, the talent in our city has been ramping up, making Newport not just charming to wander, but a destination for foodies. In this episode,

May 16, 2019
EPISODE 118: By Discover Newport The sea draws us in like moths to a flame. We like to see it, swim in it, live near it. The sea and its many treasures, it has long been known, has a multitude of benefits to us. Today,

May 02, 2019
EPISODE 117: By Discover Newport We have a very special guest in this episode. Jeffrey Hayzlett has a long list of accomplishments. He's a primetime television host on C-Suite TV, podcast host of The HERO Factor Podcast on C-Suite Radio,

April 18, 2019
Inspiration through art, music, and friendships

April 11, 2019
John Hirschboeck, Project Director of Newport's Daffodillion Project, joins the show today to tell us about all the fun things going on during this annual Spring event in Rhode Island. From hat-making sessions to garden parties and a puppy parade,